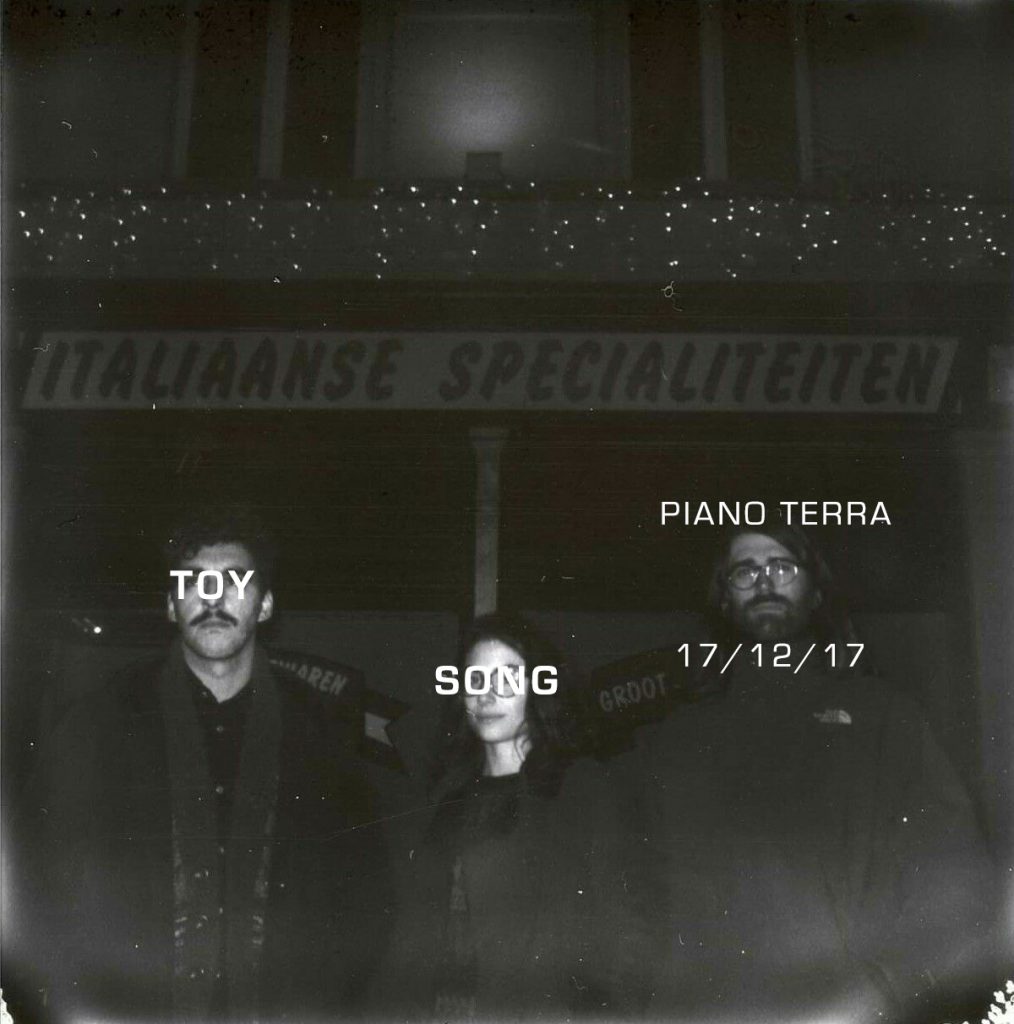 Chiudiamo il 2017 live del Piano Terra con un  concerto che abbraccia tre paesi: olanda, nepal, italia, amici di una vita che hanno portato l'interpaly costruito fra loro in anni di studio scuole e piramidine fonoassorbenti, per condividerlo con ambienti lontani paesaggi diversi. Per l'occasione portano un po' dei loro giochi – gli è sempre piaciuto scherzare – al Piano Terra, la fine migliore dei ricicloni natalizi.
ITA// TOY SONG sono tre musicisti italiani che lavorano a distanza fra Nepal, Paesi Bassi e Inghilterra, amano i synthstonati, gli accordi con la nona e gli strumenti giocattolo; cantano canzoni abbastanza tristi  che raccontino l'ansia di avere
trent'anni. Il primo EP The Quarter-life Crisis è pronto, e vedrà la luce nel 2018.
Marta Del Grandi – voce, synth e glockenspiel
Dario Trapani – chitarra elettrica e voce
Riccardo Chiaberta – synth basso e batteria
***
ENG// Find yourself in a colorful world of mellow synthesizers and dreamy guitar arpeggios, TOY SONG is the new long
distance synth-pop project from three Italian jazz musicians, co-working between Katmandu, Amsterdam and London. The
frst EP The Quarter-life Crisis is out in 2018, and filled with songs about how hard growing older can be.
Marta Del Grandi – vocals, synth and glockenspiel
Dario Trapani – vocals, electric guitar
Riccardo Chiaberta – bass synth and drums